Hygienist
Dental hygienist appointments for a clean and healthy smile.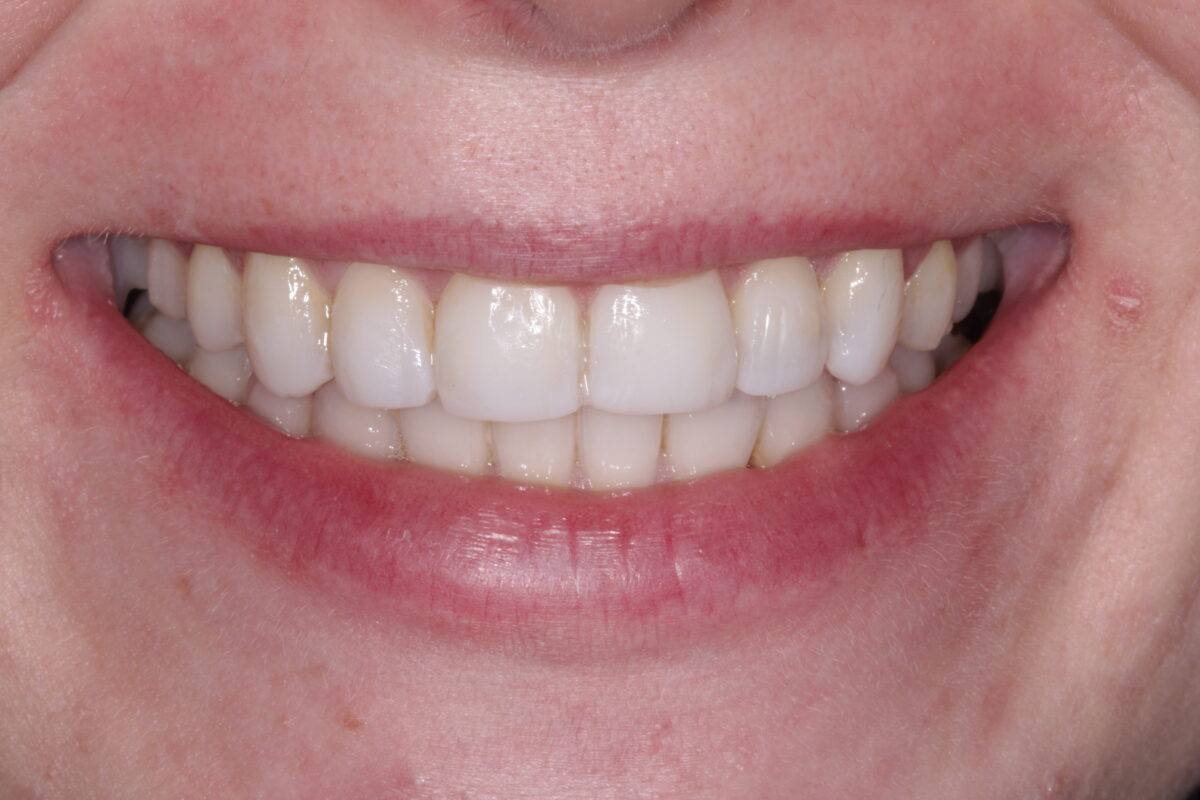 Why are regular visits to the Hygienist so important?
The maintenance and improvement of your oral health and that of your families is very important as there are direct links between your oral health and overall well-being. Gum disease has been found to be a cause of diabetes and associated with an increased risk of heart disease/arthritis and other illnesses. Regular dental check ups and teeth cleaning will give you a nice bright smile while also reducing health risks. Visits to the dental hygienist can help identify early stage issues that may become quite serious if left untreated.
What to expect during a visit to our Hygienist
We aim to make your hygiene visit as comfortable as possible in an air conditioned treatment room. We provide you with noise reducing headphones and your choice of music to help you relax and take your mind off things.
We provide pain-free dental cleaning. There are no needles involved. We will numb your teeth and gums using Wand technology, which is a computer controlled delivery of anaesthetic. We also apply special numbing gel and desensitising pastes to your gums. This will make your dental cleaning visit as comfortable as possible.
On your first visit the hygienist will sit down with you to discuss the needs and concerns you may have about your dental health and treatment. This can include discussing cosmetic treatment to enhance your smile or how to look after and treat a dental health issues you may have. During the visit we will assess your medical history, risk factors you may have, and any relevant history of general health or oral health risk factors.
The hygienist will take photographs and even carry out a 3-D visual scan of your teeth using our iTero Scanner. He/She will also advise you of any x-rays or other tests that might be useful to take to help give us a clear understanding of your oral health.
How does the cleaning process proceed?
To begin we make a thorough assessment of your gums and support for your teeth. This includes checking the condition of your old restorations and fillings and checking for signs of tooth decay.
During the visit we provide advice for you and your family on prevention of tooth decay and gum problems to keep your teeth healthy for life.
The hygienist will asses your oral health risk factors and any relevant medical history. You will also be provided with smoking cessation advice if required. The hygienist works in close collaboration with Dr Eoin O'Neill to plan your treatment and will collaborate with outside specialist if necessary.
Any necessary radiograph x-rays will be taken during the appointment. You will be advised on the use of fluoride and the application of fluoride treatments to whiten your teeth and strengthen your teeth to protect them against tooth decay and to reverse early signs of tooth decay.
You will also be provided with diet advice aimed at prevention of oral disease and maintenance of your overall health care and prevention of root decay. As the roots of your teeth become exposed from age or advanced gum disease they are at much higher risk of tooth decay as they are softer and more susceptible to acid. This is made worse by a decrease in the amount of saliva we have as we get older.
The hygienist will perform Ultrasonic cleaning of the teeth and gums. This removes stains and tartar from your teeth. It also removes infected tissue and disinfects the gums and teeth.
We provide Airflow stain removal which is a pain free gentle jet cleaning of your teeth. This treatment thoroughly cleans your teeth and areas that we cannot reach with instruments. It will leave the surface of your teeth really smooth and more stain resistant in the future.
Airflow stain removal is available as a standalone treatment or in conjunction with your regular dental hygiene appointment.
Following the cleaning you will be presented with our findings and recommendations for the care of your teeth and gums. We will give you an indication of your immediate and long-term prognosis. i.e. the chances of avoiding tooth loss and other negative outcomes.
Before and after dental cleaning using Airflow Jet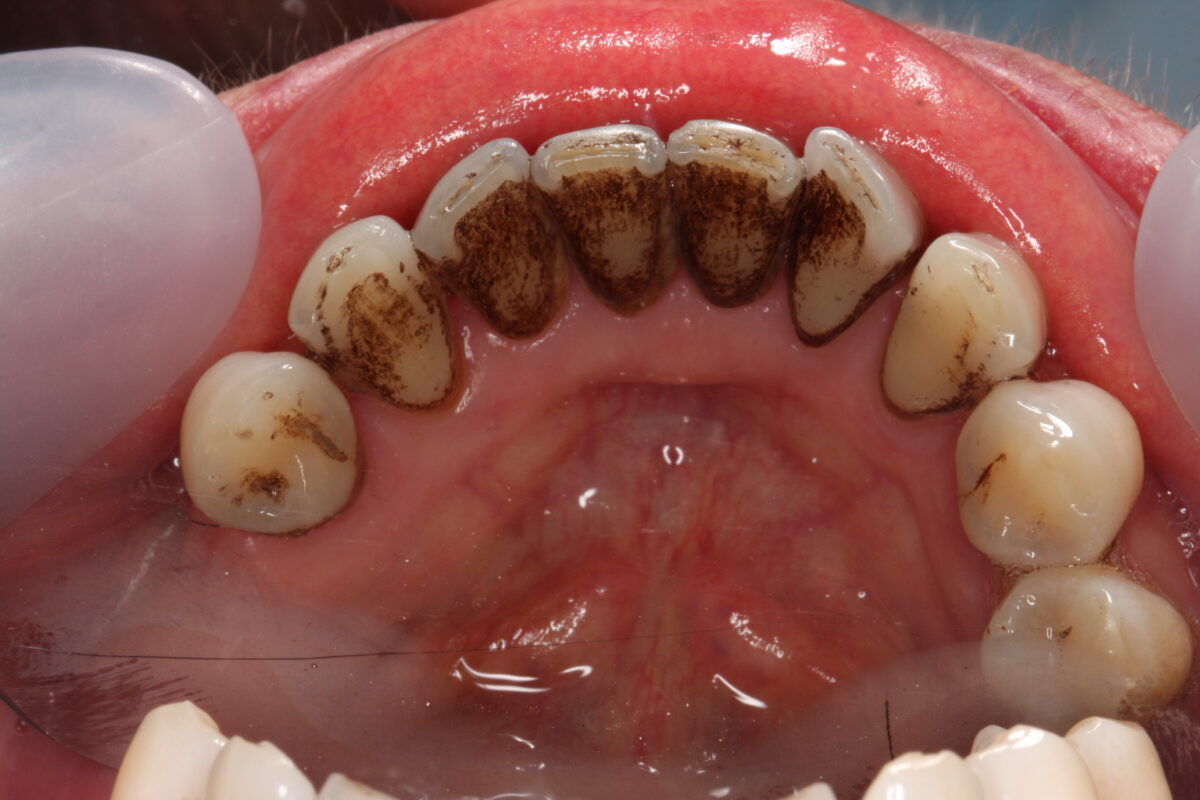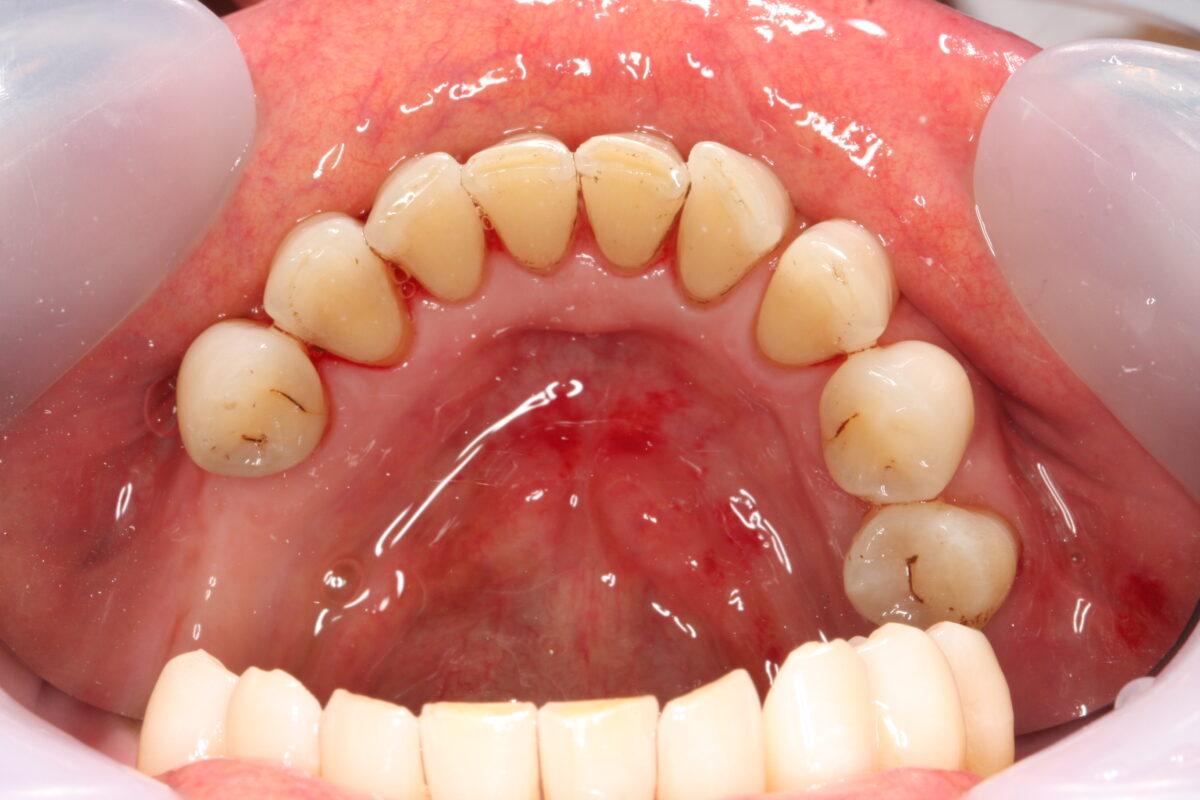 "We aim to give you all the tools and information you need to keep your teeth and gums healthy between your regular visits…………………..we are also happy to answer any questions you have about all the services available to you at O'Neill Dental Care and ensure your overall journey through the practice is running as smoothly as possible".

[09/09/2022] Dr. Eoin Oneill.
CONTACT FORM
If you'd like to make an appointment, have a question or would like to give us feedback, complete our contact form and we'll get back to you as soon as possible.
Other Services and Treatments
Check Ups
General Dental Treatment
Composite Bonding
Invisalign
Crowns and Veneers
Teeth Whitening
Smile Design
Return to Home Page
Our Contact Details
58 Main St, Swords, Co. Dublin.
Phone: (01) 840 65 50
Email: smile@oneilldentalcare.ie
Opening Hours
MONDAY: 8.30AM – 5.00PM
TUESDAY: 10.30AM – 7.00PM
WEDNESDAY: 8.30AM – 8.00PM
THURSDAY: 8.30AM – 6.00PM
FRIDAY: 8.30AM – 5.00PM