Teeth Whitening
Both in surgery and home teeth whitening kits to brighten your smile.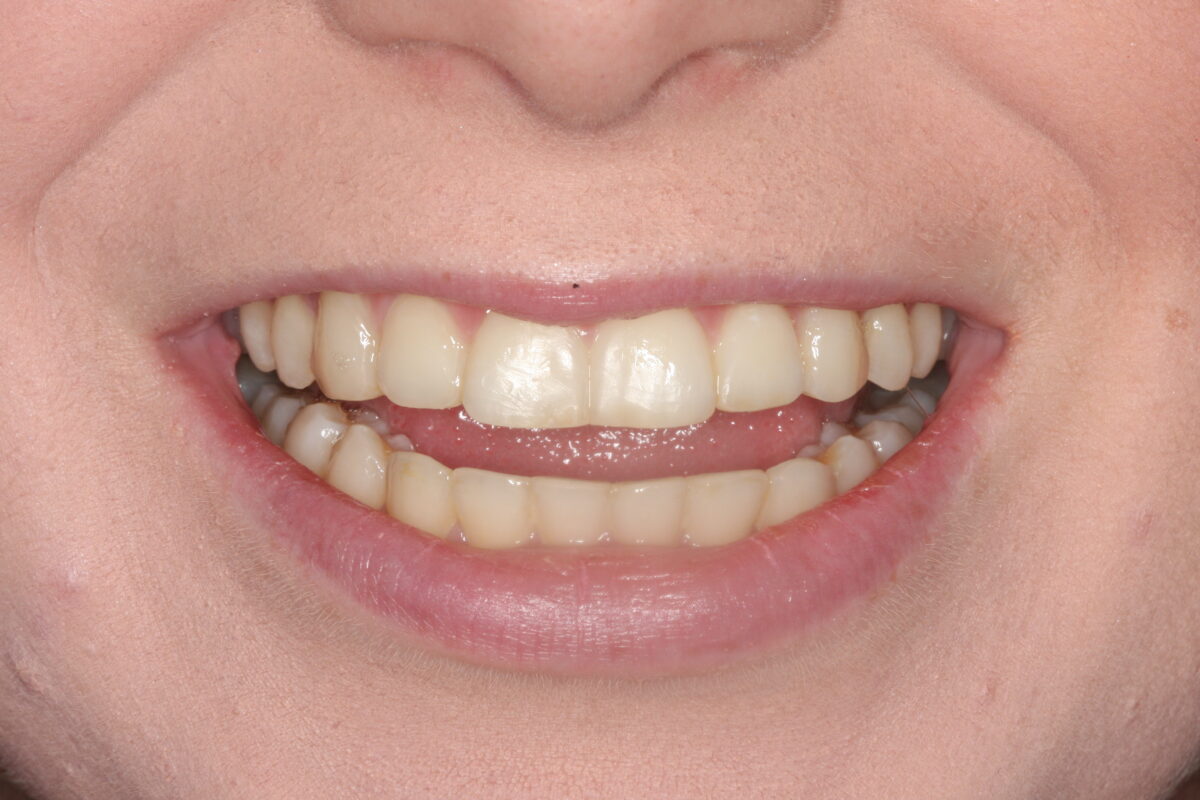 In Surgery Teeth Whitening Treatment
Whitening your teeth is a great way to brighten your smile and increase your self confidence. At O'Neill Dental Care we use the Pola Office+ System which is an extremely quick in surgery whitening treatment and the end results are usually visible on the same day as your treatment. We have completed over 4000 teeth whitening treatments, some of which as part of a wider cosmetic treatment.

How does it work?
The unique formulation releases an active whitening ingredient to start the whitening process straight away. This formulation contains the fastest bleach available to safely whiten teeth and is for in surgery use only. To reduce sensitivity during and after treatment Pola Office+ uses Pola Desensitising technology (PDT). Your dentist will use the colour guide below to identify your tooth colour when you arrive for surgery. You and your dentist will agree on how many shades brighter you would like to go. This treatment takes only 45 minutes and costs €495.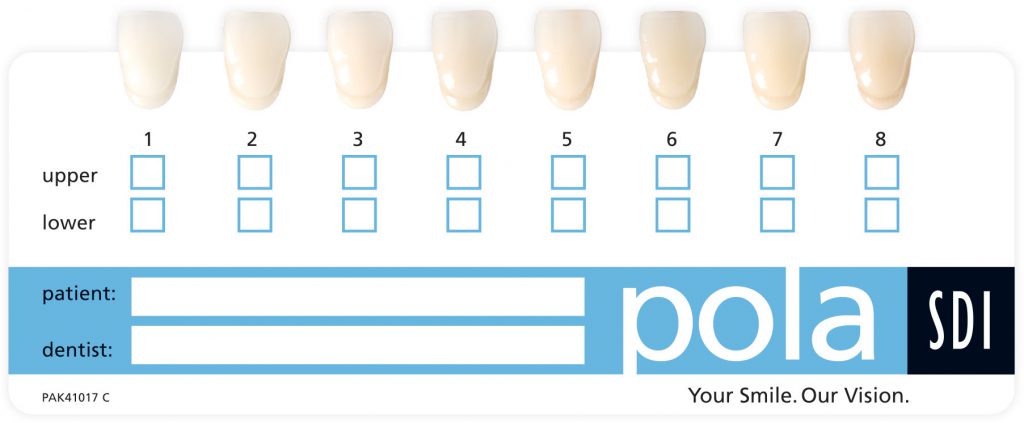 Home Teeth Whitening Kits
We also prescribe home whitening treatment kits, PolaDay and Polanight. Both treatments are safe and very convenient. Pola teeth whitening products are available in different strengths to achieve the desired outcome. They contain a desensitising agent and high water content to reduce sensitivity and protect you gums.
PolaDay needs to be applied for 30 minutes twice a day and PolaNight is applied overnight and is more suitable for patients with more sensitive teeth.
At home treatment typically takes two 2 – 3 weeks to achieve the desired results. Home treatment kits are priced at €395.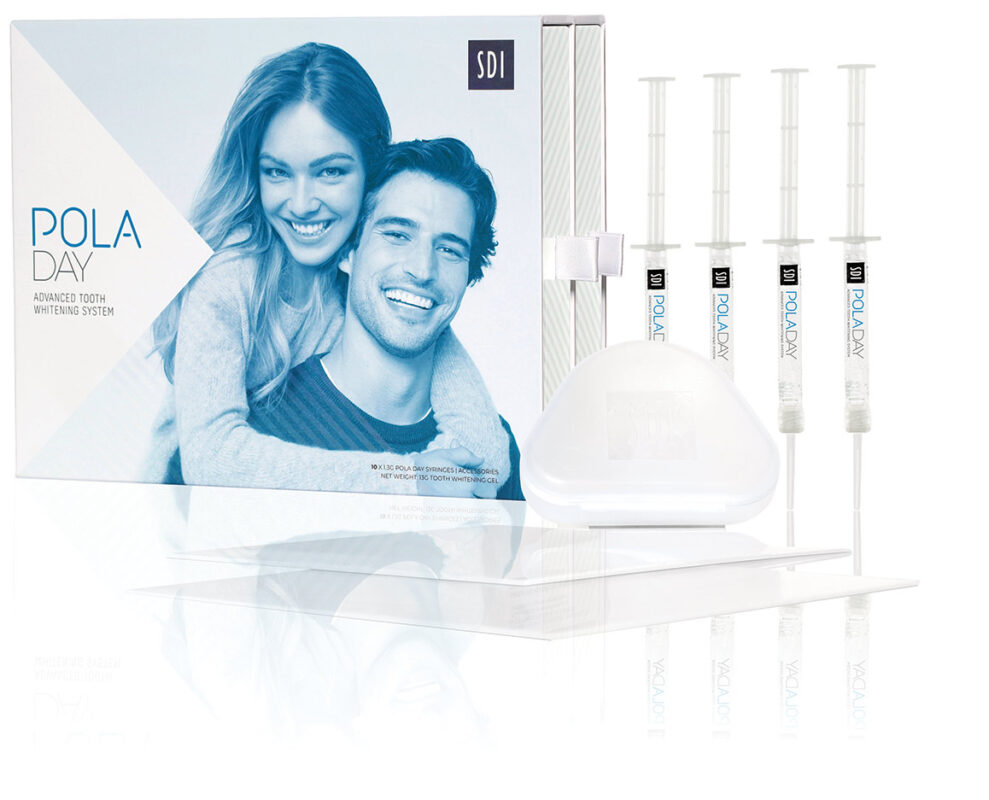 PolaDay teeth whitening at home: Twice a day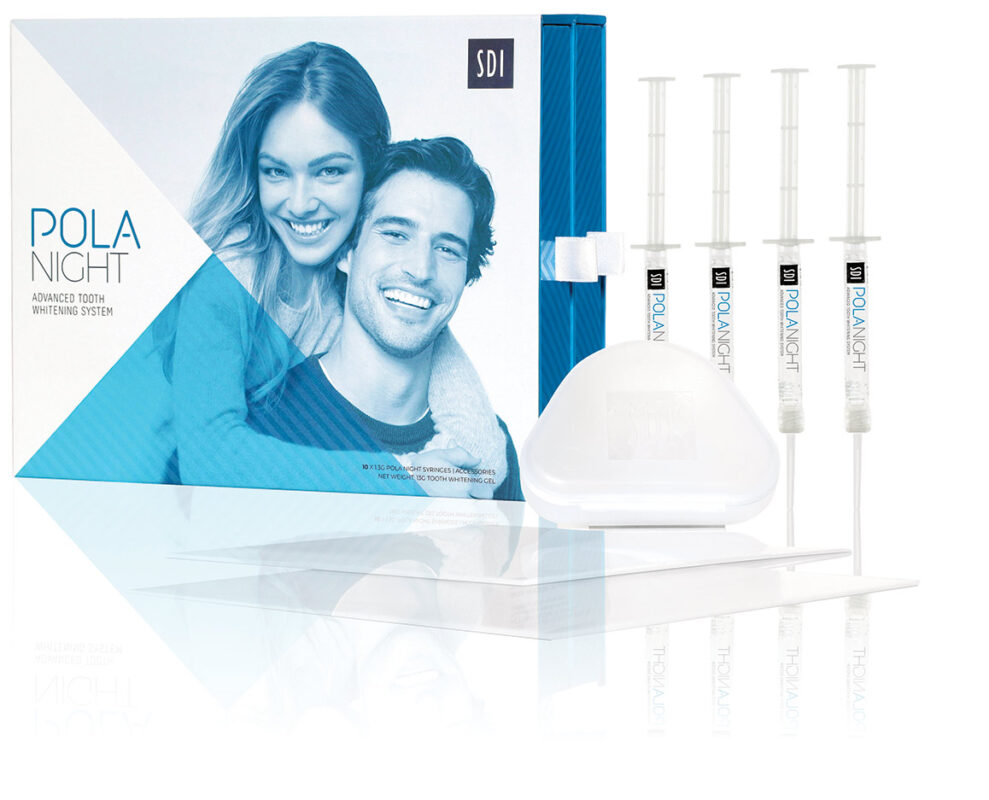 PolaNight teeth whitening at home: overnight
Causes of staining and discolouration of teeth
There are lots of reasons why your teeth may become stained or discoloured. We can control some of the reasons but not others. Staining and discolouration can be a result of lifestyle issues or it may be out of our control due to our overall oral health, medical treatments and trauma.
The food and drink we choose can stain our teeth. For example, tea, coffee, red wine and even pasta can lead to discolouration of our smile. Smoking is one of the more obvious causes of surface stains apart from other side effects. Poor habits such as not brushing regularly and neglecting to visit your dentist for cleaning can also lead to staining.
Some causes of staining and darkening our teeth are very much out of our control. As we age, our enamel becomes worn. This exposes the yellow dentin within our teeth reducing their bright white appearance.
Certain medications and treatment can also be a factor. Some medications can effect enamel formation in kids teeth. Other medications can stain or lead to discolouration. Treatment such as chemotherapy are known to darken teeth.
Also, sporting and other accidents can reduce blood supply leading to a darkening of the teeth.
Teeth Whitening Before and After
Joanne, 2021, Swords.
CONTACT FORM
If you'd like to make an appointment, have a question or would like to give us feedback, complete our contact form and we'll get back to you as soon as possible.
Other Services and Treatments
Check ups
General Dental Treatment
Composite Bonding
Invisalign
Crowns and Veneers
Hygienist
Smile Design
Return to Home Page
Our Contact Details
58 Main St, Swords, Co. Dublin.
Phone: (01) 840 65 50
Email: smile@oneilldentalcare.ie
Opening Hours
MONDAY: 8.30AM – 5.00PM
TUESDAY: 10.30AM – 7.00PM
WEDNESDAY: 8.30AM – 8.00PM
THURSDAY: 8.30AM – 6.00PM
FRIDAY: 8.30AM – 5.00PM