Black Friday Special Offer on Invisalign!
€500 off for a limited time.
Use Promo Code: BF500
Ends December 2nd
Invisalign® braces are a series of virtually invisible clear aligners which gently move & straighten your teeth. The aligners are removable which means you can still eat whatever you want, and it is easy to keep your teeth & braces clean. By using Invisalign® you can transform your smile without it affecting your day to day life! You can also view your own virtual treatment plan, so you can see in advance what your new smile will look like.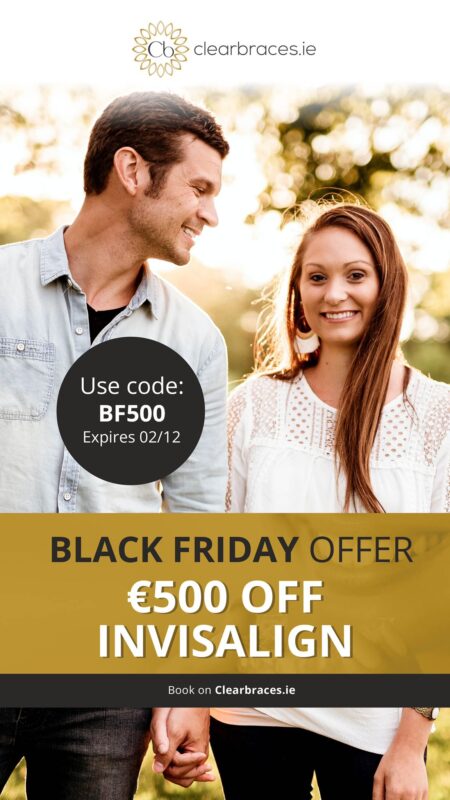 Book Now - Use Promo Code BF500